Knowing the right thing to say in a given moment can be difficult.
Dulce Torres, LPC-S, BCC, ACC, gives help for choosing positive words and avoiding sarcasm, assisting us to better communicate with our children and build them up while coping with ADHD.
Transcription follows this 4:23 minute video
Have trouble understanding or hearing?
Click the Subtitles/Closed Caption icon at the bottom right while watching the video.
Transcription Lightly Edited
ADHD Awareness Month
Reframing ADHD
Discovering New Perspectives
You need to notice kind of like the language, then how we talk to them – what we say to them about their behavior. We really need to check in with ourselves because many times if we are reactive, what we say and things like that, it makes it more difficult.
So the language – because our kids are learning from us, and we are the first individual that they're going to learn from and we're modeling, so it's kind of like watching ourselves and making sure that I'm doing whatever I can to manage that behavior.
So when I talk about language, I'm referring to how we are communicating with our child – the words that we're using – to notice that. As kids are learning from us and they're listening to our own language, if we are constantly pointing out the negative behaviors, what they're doing wrong, that's what we're constantly building and that's the language that they're learning.
And I think that I want to always invite parents to notice how can you say that different? If you need to correct some sort of behavior, instead of saying, "You always forget something – your backpack. You're always forgetting about your backpack. When will be the day that you will not forget about your backpack?" so the tone and the comments are more of a negative rather than to ask the question to them.
So it's like, "So do you have everything that you need before we leave to go to school? How can I remind you of the things that you need when we're leaving the house? What kind of support do you need from me in order for you to start doing your homework?"
It's really ask them more the questions as an invitation and asking them what they really want from us. That's going to make a very difference in that in the words that we use. They're going to feel that you're giving them the opportunity to really tell you what they want and how to support them.
So in language – I wanted always to even also to take it a step further in the house. How do we talk to one another? How's the parents' talk between them as a couple? Or, you know, family members to each other?
Notice what I say. And if my language is one that is really not inviting them to grow, to learn, then take an opportunity to reflect and figure out how you can do it different. That is also has to do with our tone of voice, our body language.
And another part that I bring to family is if the way of communicating in my family has to do with jokes or sarcasm, I will invite them also to be checking on that. We all laugh at sarcasm. We all think is fun, but the reality is that it hurts. So I always tell them, you know: what is another way that you can say that and be more direct with the individual rather than to use sarcasm as a way of communicating? That's all part of the language and the wording that we use.
About the Speaker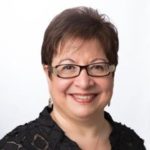 Dulce Torres, LPC-S, BCC, ACC, and Founder of Avant-Garde Center
Dulce Torres is a licensed professional counselor-supervisor and a board certified coach and associate certified coach specializing in ADHD, anxiety, and depression. She believes everyone has a right to live a life beyond limitation.
Ms. Torres has been a featured columnist for Spanish-language newspapers and contributed to several English-language books on ADD/ADHD.