Our children aren't trying to provoke us..
They are struggling with an executive function challenge. It's normal for a child with ADHD to be inconsistent. Dulce Torres, LPC-S, BCC, ACC, has tips for parents to help their children with ADHD to better manage their behavior.
Transcription follows this 2:23 minute video
Have trouble understanding or hearing?
Click the Subtitles/Closed Caption icon at the bottom right while watching the video.
Lightly Edited Transcript
ADHD Awareness Month
Reframing ADHD
Discovering New Perspectives
So where I will go here is really talking about, you know, how do I remind myself as a parent that what my children are doing is not necessarily intentional?
You know, I think that we tend to react emotionally and we believe that some of the behaviors are purposeful against us, that they want to just contradict us at all time, and that's not the truth behind that child's behavior.
And I think that I want to invite the parents to remind themselves that our kids not being consistent is something that is natural – it's normal for individuals that are diagnosed with ADHD. We need to notice kind of like the language, then how we talk to them, what we say to them, about their behavior. We really need to check in with ourselves because many times if we are reactive [with] what we say and things like that, it makes it more difficult. So the language – because our kids are learning from us, and we are the first individual that they're going to learn from and we're modeling.
So it's kind of like watching ourselves and making sure that I'm doing whatever I can to manage that behavior and understand. [And] the thing that I want to say the most is about the relationship between parent and child.
About the Speaker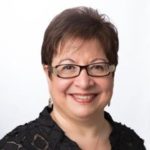 Dulce Torres, LPC-S, BCC, ACC, and Founder of Avant-Garde Center
Dulce Torres is a licensed professional counselor-supervisor and a board certified coach and associate certified coach specializing in ADHD, anxiety, and depression. She believes everyone has a right to live a life beyond limitation.
Ms. Torres has been a featured columnist for Spanish-language newspapers and contributed to several English-language books on ADD/ADHD.