Meeting the Educational Challenges of ADHD
Families work with a variety of medical, mental health, educational, and lifestyle support professionals for the care and well-being of their children. Dr. Dixon discusses the role of educational professionals and accommodations for students.
Transcription follows this slightly shorter than 2 minute video
Have trouble understanding or hearing?
Click the Subtitles/Closed Caption icon at the bottom right while watching the video.

ADHD Awareness Month 2022
Understanding a Shared Experience
Transcription
I think the question becomes, "What are the challenges that that particular child teen or young adult is experiencing?"
If it's academic, it may be working with the child's school. Certainly if they've started with their pediatrician, it may be whether a trial of medication might be helpful around academic issues.
It's helping parents figure out how to work perhaps with their child's school and determine in addition to ADHD, are there also other, separate academic concerns, like learning disabilities or a learning disorder that may need to be evaluated?
Because we know that there is a very high co-occurrence of ADHD and learning difficulties for children.
Text cards are included at the end of the presentation
Card 1
ADHD is not a learning disability, but learning disabilities frequently co-occur with ADHD. Additionally, ADHD symptoms can get in the way of learning.
Card 2
ADHD can affect learning and development from a very young age. Children with ADHD may face many challenges in a traditional school setting and may qualify for educational services and accommodations
Card 3
Children may benefit from working with a learning specialist or a tutor who specializes in teaching children who have ADHD, with or without co-occurring learning disabilities.
About the speaker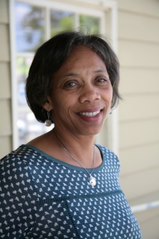 J. Faye Dixon, PhD, is a licensed clinical psychologist and Clinical Professor in the Department of Psychiatry and Behavioral Sciences at UC Davis. She has a long history of work in child psychopathology, specifically the areas of depression, anxiety, PTSD, ADHD and learning differences in children. Currently, Dr. Dixon is the director of clinical management and community outreach for the AIR (Attention, Impulsivity & Regulation) Lab. She is responsible the clinical and diagnostic fidelity of the AIR Lab research. She also has spent many years educating and training psychology graduate students, interns, and post-doctoral fellows as well as medical students, residents and child psychiatry fellows.