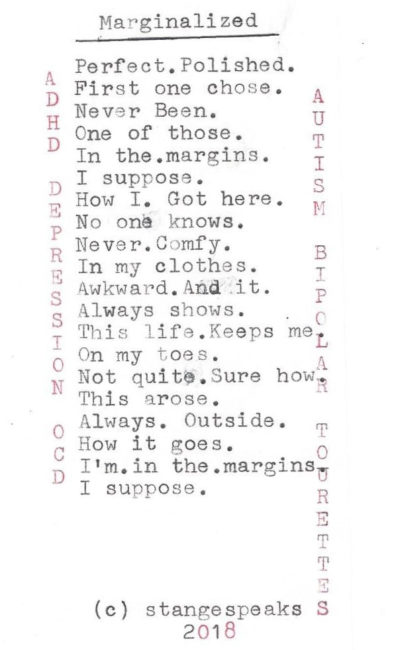 I wrote this piece shortly after being diagnosed with ADHD with anxiety and depression.
I was 28 years old and knew quite a bit of factual information about ADHD through my job as a special education teacher. I learned that there was so much more to ADHD that I never understood until after I was diagnosed.
I wrote this with both myself and my students in mind. There have been so many moments in my life that I never seemed to fit into and I know most of my students go through the same ordeal.
– stange