After diagnosis by a specialist, a comprehensive treatment plan should include a full explanation of the condition and the available treatments in understandable terms, together with an assessment of any other problems for learning and behavioural and emotional life that are associated with or complicate the ADHD.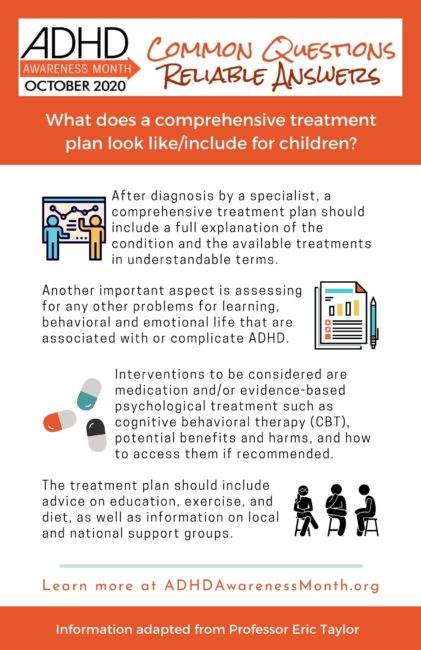 Interventions to be considered should include medication and/ or evidence-based psychological treatment such as cognitive-behavioural therapy; how to access them if recommended; potential benefits and harms; advice on education, exercise, and diet. There should be alternative plans if any one intervention is declined. There should be information on local and national support groups and voluntary organizations and on the right to a second opinion.
---
Download Printable article
Infographic as Image or PDF
---
About the Author

Eric Taylor is Emeritus Professor of Child and Adolescent Psychiatry at King's College London and the Maudsley Hospital. He retired after a lifetime of ADHD research, clinical practice and leading the department at the Institute of Psychiatry for over 15 years.