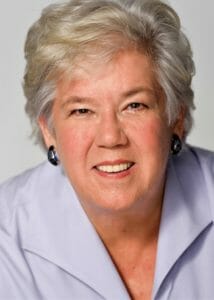 I  was undiagnosed for decades and decades. When I was sent off to a therapist by the person I was living with in the early 1990s, he said, "I was far too successful to even consider ADHD."
I had managed my ADHD with exercise and nutrition from the time I was a child. As a 3-year-old my nickname was Bunny – given a choice of a raw cucumber and a piece of candy, I chose the cucumber. I have continued exercise and nutrition all my life.
I did live with the confusion of being labeled Lazy, Crazy, or Stupid at various points in my life because of the clutter that has always been part of my life.
It has only been recently that I have been able to understand and accept my successes are the results of the STRENGTHS of ADHD – Creativity, High Energy, Persistence, Out-of-the-Box Thinking, Confidence, and Leadership.
I have been sharing my experiences with a series of podcasts with emphasis on female struggles that are ignored by the researchers. Our hormones are too challenging.
Carol A. Vincie
Read more tips from people about helpful treatment options.