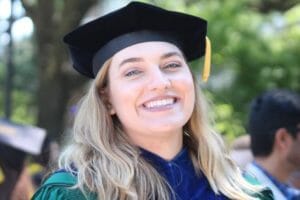 Growing up, ADHD was still stigmatized so it was treated as a "personality" problem & told things like, "girls don't have ADHD" & "you can't have ADHD, you're smart." So, like many others, I did my best to blend in & find tricks to keep myself "normal" & survive like tapping my feet & submerging myself in learning to overcompensate for the fact that my social skills were AWFUL.
Even after my diagnosis in high school, I shied away from meds because it was so ingrained in me that I couldn't be ADHD AND smart. I was so afraid people would claim the meds were the only reason I got a PhD & not because I deserved it. But they were wrong; The meds help calm my racing thoughts, help me be rational during bouts of rejection-sensitive dysphoria, & keep my body from hurting if I don't tap my feet.
I hope this reminds you that you CAN be smart & have ADHD, meds are NOT a sign of weakness or a "cheat" or "smart pill," & you can do anything you want to do because ADHD is YOUR superpower.
Elizabeth
Read more tips from people about helpful treatment options.